Knowing God's Will Part 12: Lessons From Experiencing God 
After my husband and I surrendered to ministry (see last post), the devil tried to redirect us. The enemy does whatever he can to stop us from adjusting to God's plan. The song Sovereign Over Us comes to mind, especially the lines that say: "even what the enemy means for evil, You turn it for our good and Your glory." This is where trust kicks in. Stop and listen to that song if you can.
Scroll back to part 11 for a refresher on Reality 6 in the Knowing God's Will series.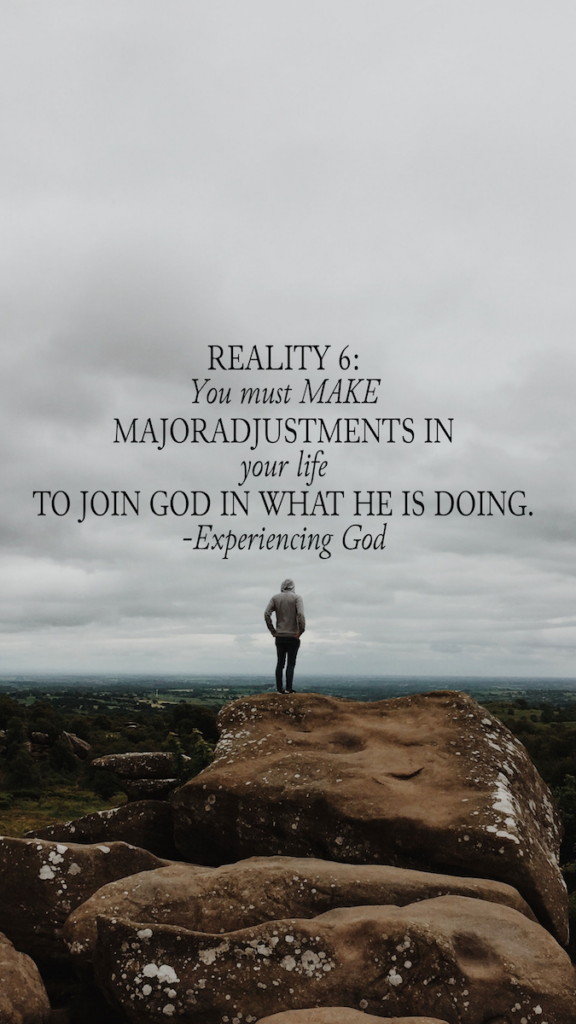 Adjustment means sacrifice. Sacrifice costs something, for you and those around you.
Earlier in my walk with Jesus, He asked me to sacrifice my desire to have a baby and trust His plan. Later I would surrender a daughter back to the Lord as she journeyed away from home for years. Criticism, when we make adjustments to God's will, brings confusion and opposition.
On my first mission trip, my dad opposed my going to a "dangerous" third world country, and I was in my 30's and married! He didn't understand, but I knew God had spoken and I went anyway. It changed the trajectory of our family's life as it led to our commitment to vocational ministry not long after.
The Apostle Paul experienced lots of sacrifices to live out God's purpose. Look at what He said in Philippians 3. Then focus on verse 10.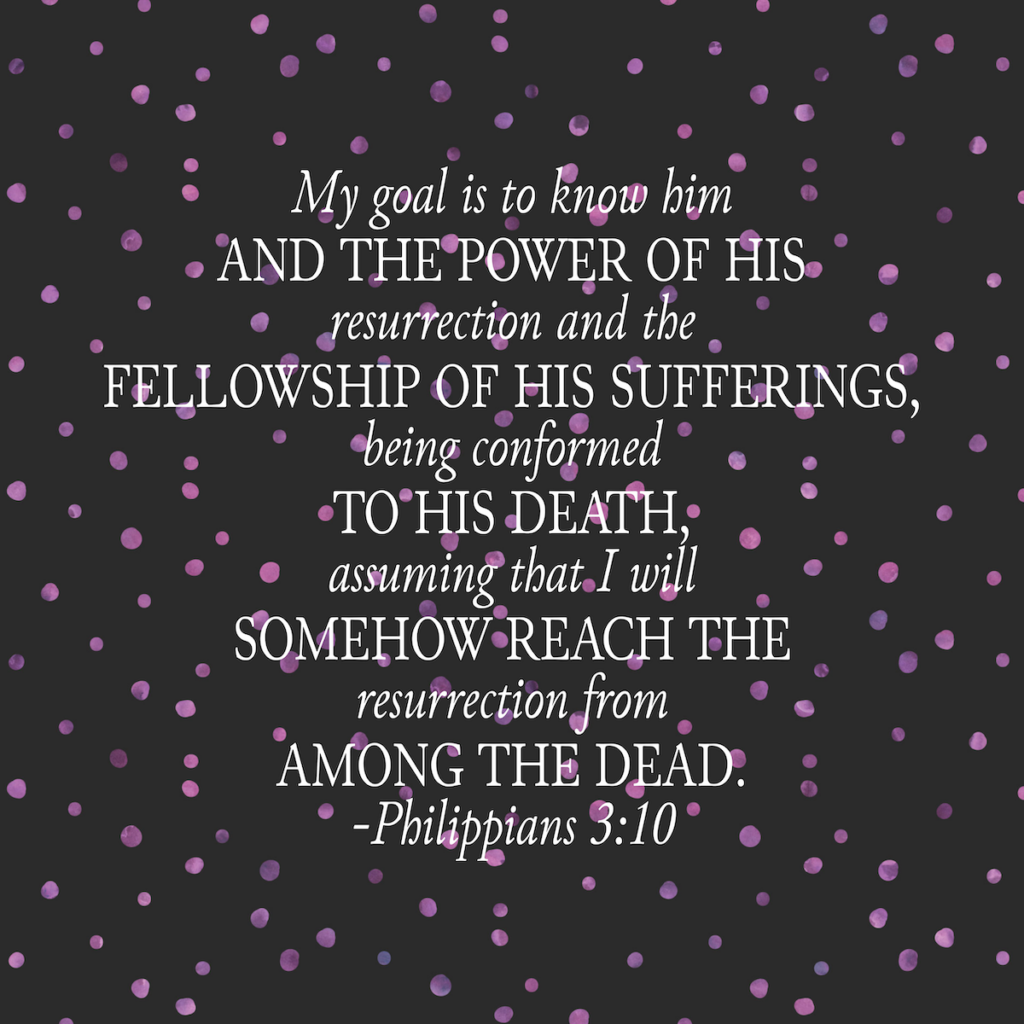 The more we give ourselves to Christ, the more we have to trust Him with the sacrifices we make and the impossible situations He asks us to walk through. God doesn't need us to "get ministry done", but He invites us to serve so we know and experience Him, and completely depend on Him, without Him we can do nothing of value. Read John 15:5 below.
As our level of trust and faith in Him grows, so do our assignments for His kingdom. If He can't trust us with the little things, how can He trust Him with the really big ones?
In one of my "adjustment" seasons, I got a hint a year before our move from Texas. I sensed God was asking me, "Would you be willing to leave Tyler, Tx and re-locate?" Eventually I said, "yes, if that is what you ask." It was a year later that we actually got the next step, ending with a move to Nashville. More adjustments were coming, but the adjustment to my willingness began the prior year.
When the Lord delays giving the next steps, be patient. Wait for clarity. (See Psalm 5:3, 33:20, and 37:34.) Keep doing the last thing you know He told you. It's more about your relationship to Him than getting a quick answer. Grow to know Him more as you pray, wait, and obey when He does speak. This principal kept me at LifeWay about 14 years longer than I wanted to stay, and I'm so glad!
Nothing can keep God from accomplishing His purpose in your life. See to Isaiah 14:24.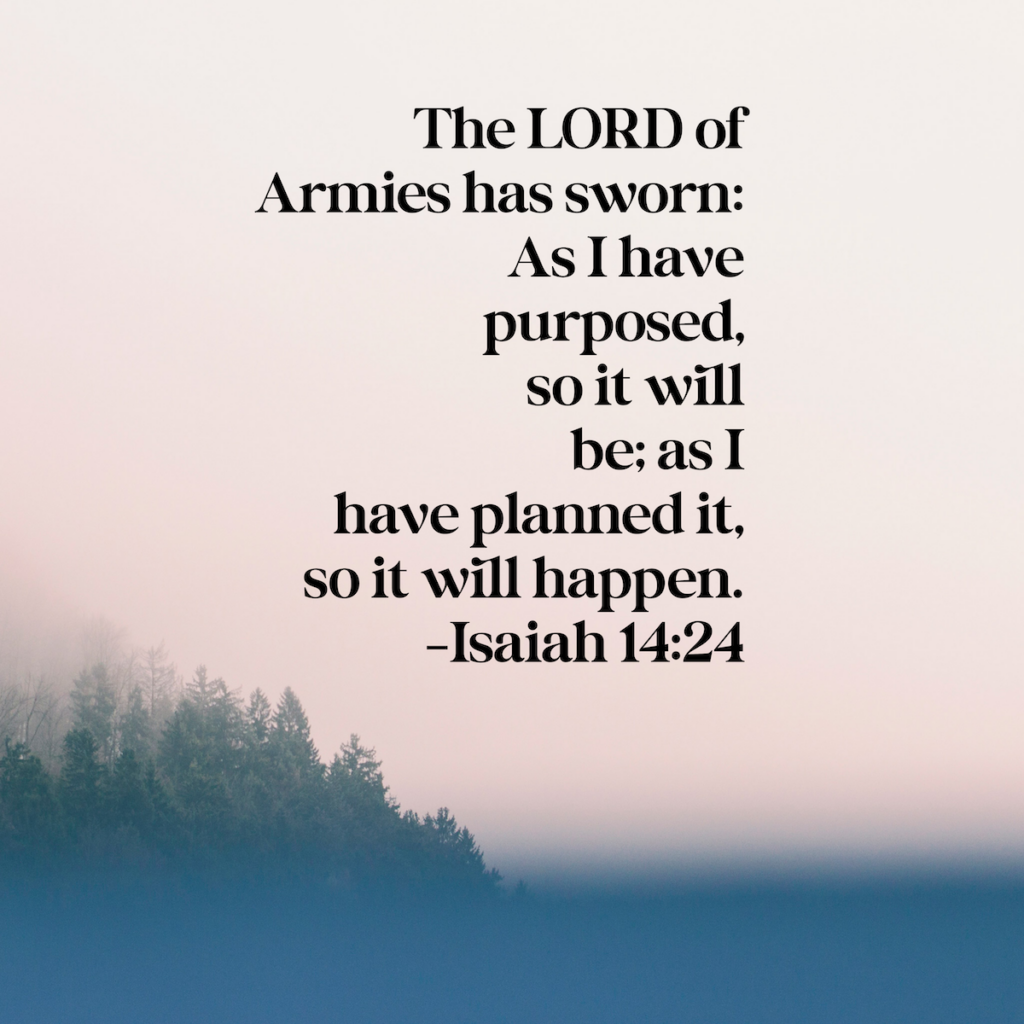 Follow His directive. Whatever He reveals clearly, we must make major adjustments to obey. As you end this post, read Dr. Blackaby's statement: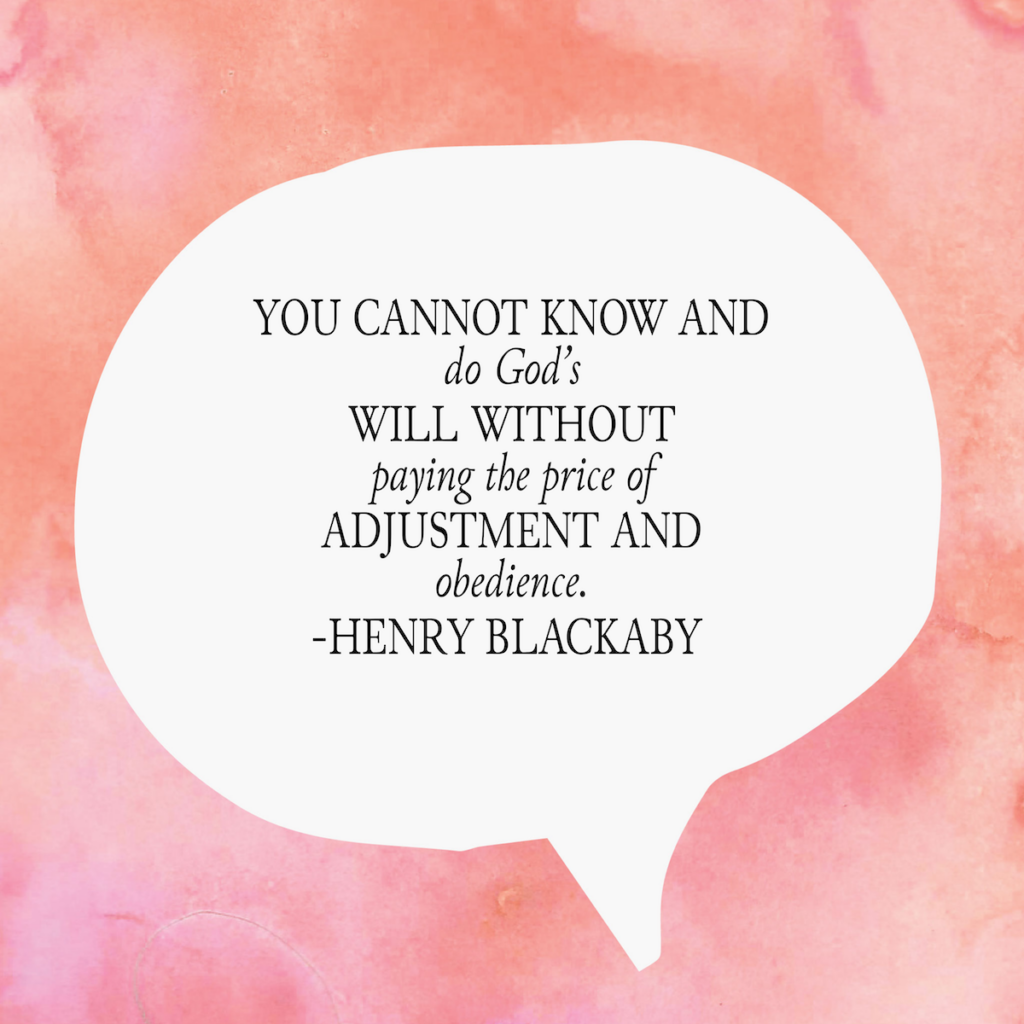 Lord, help me to be able to focus on your invitations by focusing on You and obeying as soon as I hear!
Next week Reality 7.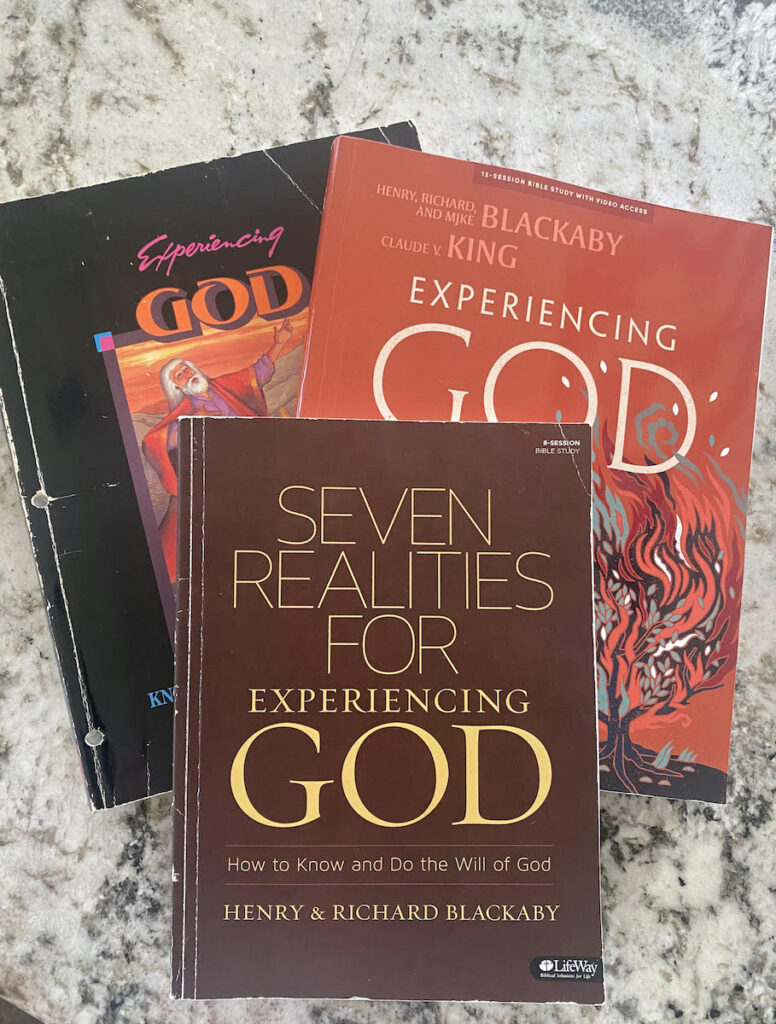 Banner photo by Timothy Eberly on Unsplash