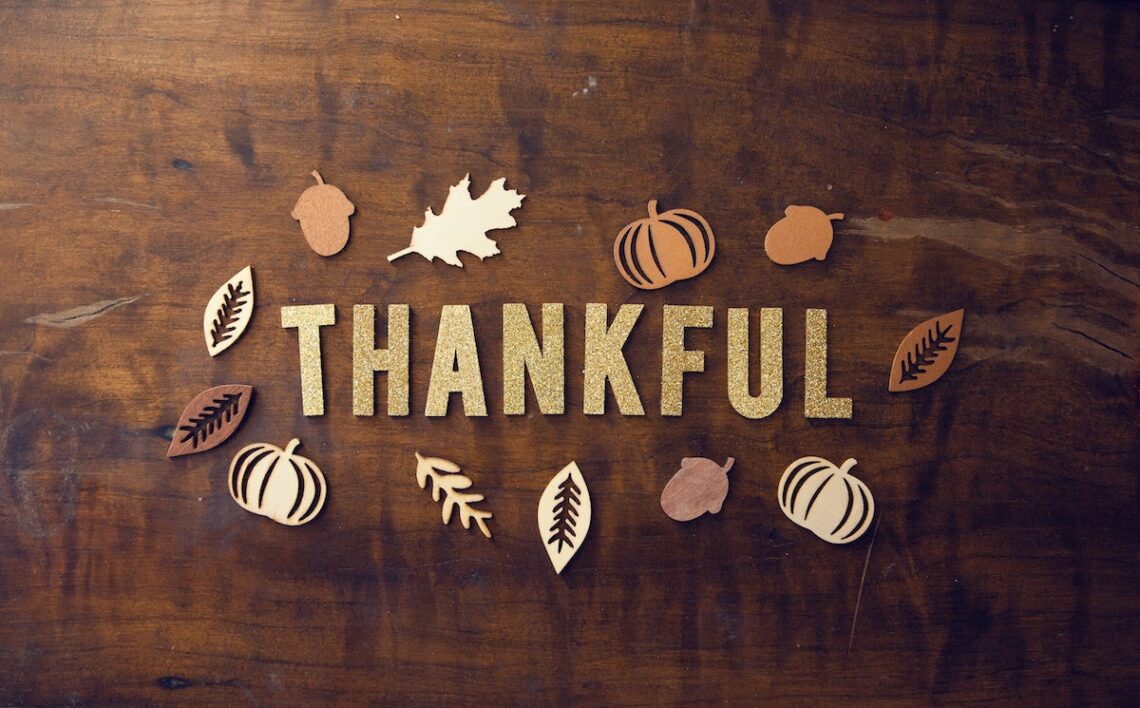 We've just celebrated Thanksgiving and have been challenged to stop our busy lives for a season of remembering all we have to be thankful for. Yes, most of us have also overindulged in amazing food and fellowship as well. Perhaps your perfect family around the Thanksgiving table was less than perfect. Maybe it was even painful. Maybe you were alone
How are we thankful when it's hard? We know the passage:
…give thanks in everything; for this is God's will for you in Christ Jesus.

1 Thessalonians 5:18
When we are struggling, fearful, hurting, criticized, or humbled in some way, being thankful is not normally the first thing we think of. We justify, run, get angry, even respond with fighting words. But what if our first response is thankfulness? What if we take the time to consider what the Lord has for us to learn from this experience? What if it causes us to pause long enough to hear Him speak to us in the middle of it?
After we come through this kind of situation, sometimes we are able to understand what God was wanting to say to us. Perhaps we are able to look back and see His presence in the middle of it. Other times we can just know we don't journey alone. He is truly our constant companion of love and compassion, as well as our greatest teacher.
In Isaiah we read:
Do you not know? Have you not heard? The LORD is the everlasting God, the Creator of the whole earth. He never becomes faint or weary; there is no limit to his understanding. He gives strength to the faint and strengthens the powerless. Youths may become faint and weary, and young men stumble and fall, but those who trust in the LORD will renew their strength; they will soar on wings like eagles; they will run and not become weary, they will walk and not faint.

Isaiah 40:28-31
This was a prophecy to the Israelites, that although God would be silent for 400 years, He would return to them. That prophecy was fulfilled through Christ. Today we can walk in renewed strength, we can find strength to walk, run and even soar and on our life race without fainting.
This is the reason we can be thankful in the midst of difficulty.
As I've entered a new decade of age this year (you will have to guess which decade!), my heart still wants to finish my race well and run across the finish line into His arms.
With every bit of strength, and in seasons of both joy and pain, my desire is to….
If you are traveling through a hard thankfulness season, my prayer is that you allow the Comforter to hold you tight, listen for what He wants you to learn, cry if you need to and cry out to Christ. Walk in the unfailing hope only He provides.
Banner photo by Pro Church Media on Unsplash