Knowing God's Will Part 1: Lessons From Experiencing God
So I'm challenging myself to a thing. My life group just began Seven Realities for Experiencing God by Richard and Henry Blackaby. We will walk through it slowly, taking almost 3 months. But at the same time I decided I would work through the updated version of Experiencing God, also by the Blackabys, upon which Seven Realities is based. As I do, I'm looking back over the original version that I did back in the early 1990s.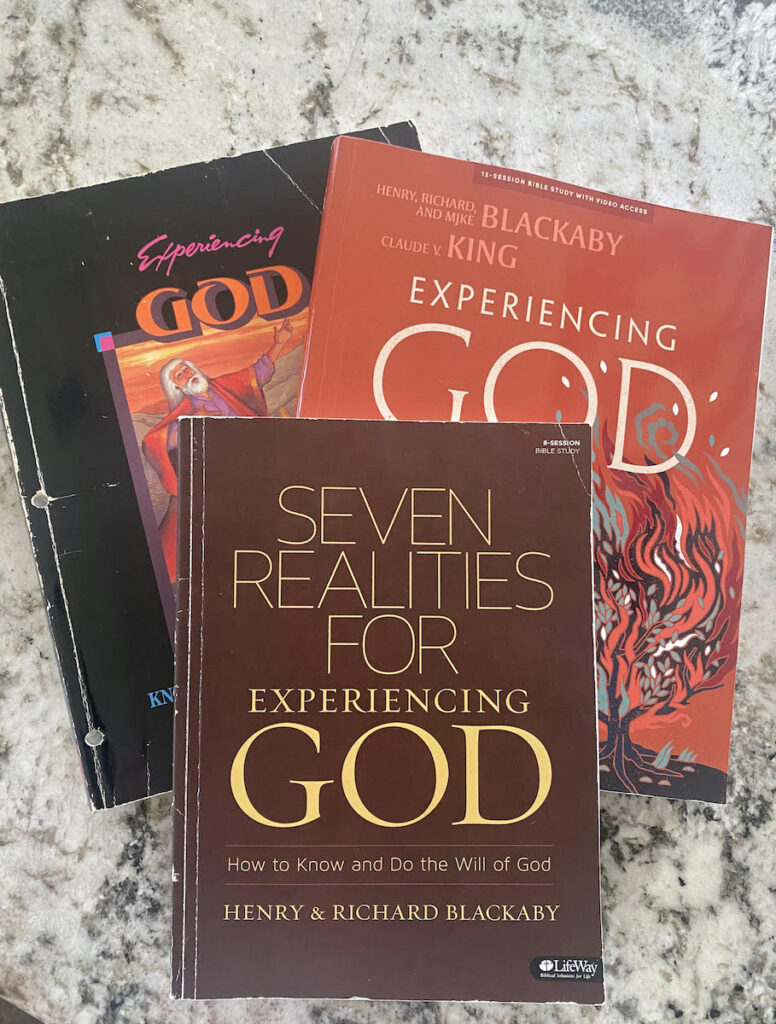 Years ago, we did not have many discipleship resources like this.. I must say it was a life changing, and ministry changing, study. I believe it will be interesting to see how I responded almost 30 years ago and how I respond now.
So I want to begin by encouraging you…if you have never done Experiencing God, and you want to know God's will…DO IT! The concepts within this study, for me personally and for many many others, was (and still is today) life changing. It was also ministry changing.
I am a do-er by nature, as well as an administrator/organizer by giftedness. As I began to grow deeper spiritually, I desperately wanted other women to desire that as well. Eventually (and unexpectedly!), I found myself on full time ministerial staff at my church in Texas leading women to grow spiritually and serve Jesus.
Usually, I'd get it all organized and then ask God to bless it. Wow, was that totally backward. As I did this study, I realized what I was doing, even though I thought this was how I was supposed to serve the Lord! As our women's team began praying first and watching to see where God was at work, a ministry developed that drew women to know and deepen their walk with Christ. Ultimately that led to my 22+ years serving as women's ministry specialist for LifeWay Christian Resources to help leaders in churches across the country and beyond, to disciple women effectively.
Although I don't get it all right after doing this study, it has changed way I look at following, developing my walk with, and serving Christ. The burden of trying to "come up with ministry and hope God blessed it" was lifted from my shoulders to His. He showed me how He wanted a love relationship with me that helped me understand not His will for my life, but HIS WILL. Finding that, He then began to show me how I was to live out His call in my life to serve Him.
My prayer is, you will get excited about what I will share in this series and you will choose to go through Experiencing God yourself with a group.
Banner photo by Timothy Eberly on Unsplash