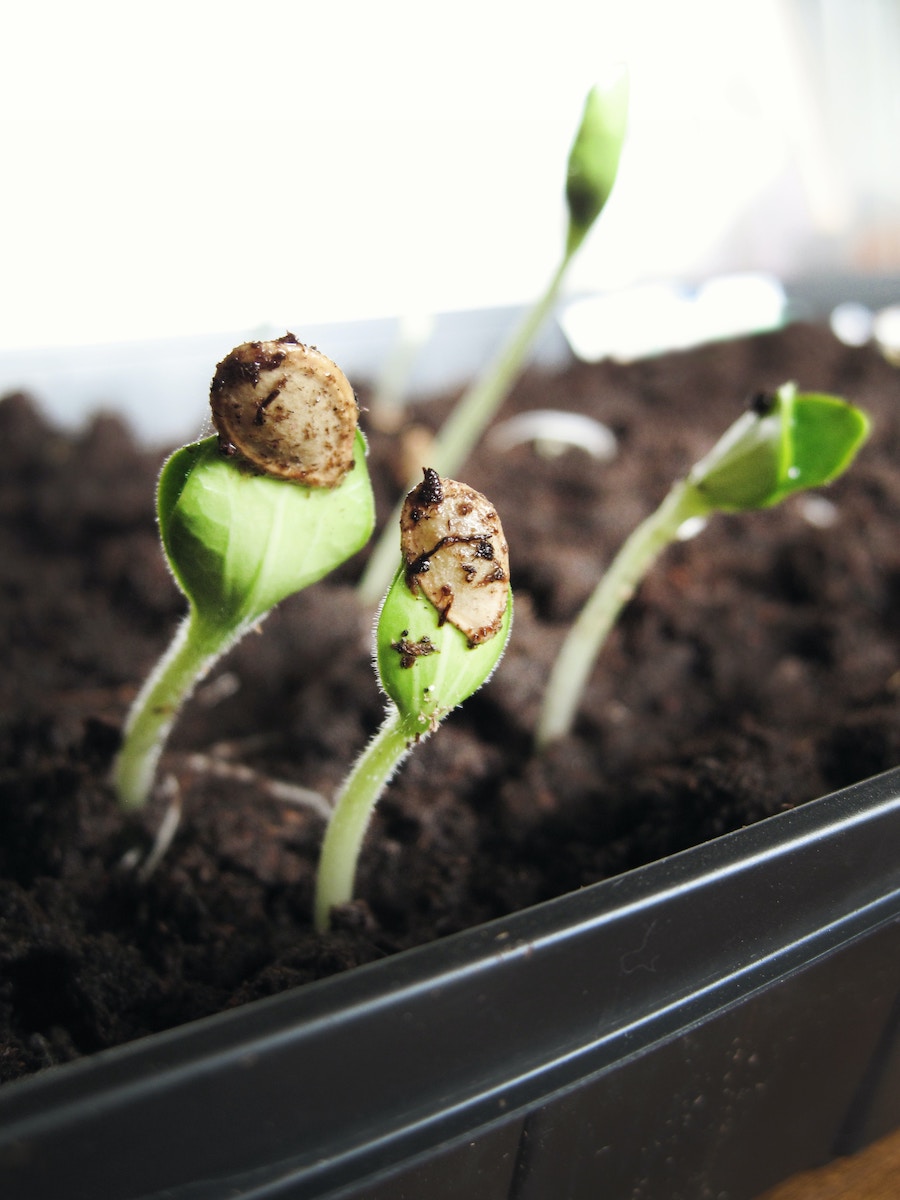 Remember when you were a kid and you planted a seed in a pot and watched it eventually pop through the soil? It seemed like a long time before seeing any progress, but what you didn't see was happening below the surface of the dirt. If you watered well and provided a sunny spot to grow, you probably got to see it produce whatever fruit it was…a plant or a flower. It took time, and it took the right environment.
The Bible talks quite a lot about seeds and growing plants as related to spiritual growth. The parable of the sower and the seed in Matthew 13, for instance. Luke 13 teaches the parable about the mustard seed, and Mark 4 talks about unseen growth of a seed during the night. Use a concordance and you will find many other examples of seeds, plants and fruit.
My hibiscus plant on my deck this summer has given me such a great visual of plant growth. When I go out onto my deck in the morning, there may be a flower or two, and lots of buds. Later that day, it often ends up with many flowers in full bloom and I wonder how in the world it happens so quickly.
Here are pictures I captured today in a 2 hour window.
Because I was intentionally watching this day, I saw this happen before my eyes. Other days, I just wonder how it all happened so quickly. Sometimes our faith is like that. We intentionally look for and see growth, and to be honest, we do experience great leaps in our faith from time to time. But often, the growth is slow and steady rather than fast. And that often goes unnoticed.
What's the point? THERE IS GROWTH! Even if you don't see it and you have the correct environment for it to grow.
If there is not growth of a seed, it's dead, and hasn't been replanted and nurtured to grow more fruit. Same is true with our faith. If we don't know Christ, we are dead and, like a seed, we must die to be re-born into a healthy new plant as a believer. After we are born again, if we do not intentionally provide the correct environment and care, our spiritual growth becomes stagnant.
Once we invest in our walk with Christ, growth comes in different seasons, and at different paces in our lives. Perhaps you only pay attention when there is a big step of faith. If that's the case, I encourage you to take a check up annually to see how you have grown over the past year. Small steps actually are progress, but might only be seen in hindsight to even notice. Be grateful for the big steps, but don't discount the small, steady steps as well.
If you see NO growth, then I encourage you to ask the Lord why there is no growth. Do you know Jesus as Savior? If so, then ask Him to show you how to grow as His disciple, how to follow Him and His Word more closely. Here is what He teaches His disciples:
Then Jesus said to his disciples, "If anyone wants to follow after me, let him deny himself, take up his cross, and follow me. For whoever wants to save his life will lose it, but whoever loses his life because of me will find it. For what will it benefit someone if he gains the whole world yet loses his life? Or what will anyone give in exchange for his life? Matthew 16:24-26
One thing I do to the flowers in my yard, and on my deck, is to cut off the dead flowers after they bloom. I've struggled to do this over the years, but one thing I've learned, when I do, the nourishment goes into what is still alive on the plant. Once we follow Christ as Savior, there may be things He has asked you to remove from your life so that the new growth in Him will be stronger. In a way, once we are raised to new life in Christ, we must still "die to" some things continually that are unhealthy in our lives to put nourishment into what is healthy for more growth.
Paul gives a whole list of things to take off and put on as a Christ-follower. Ephesians 4:22-24 says:
…to take off your former way of life, the old self that is corrupted by deceitful desires, to be renewed in the spirit of your minds, and to put on the new self, the one created according to God's likeness in righteousness and purity of the truth.
I encourage you to read the entire chapter of Ephesians 4, or better yet, the entire book of Ephesians! It's short and very practical. It's hard to remove the "dead things," but essential to our growth as Jesus' disciple. Now read Colossians 3:1-17 for some specific things to take off and put on.
Remember, if you are His follower and are in the Word daily, there may be unseen growth at times, but growth just the same. Mark 4:26-29 gives us a picture of growth we cannot explain, yet in the right soil and other environmental reasons, there is growth:
"The kingdom of God is like this," he said. "A man scatters seed on the ground. He sleeps and rises night and day; the seed sprouts and grows, although he doesn't know how. The soil produces a crop by itself—first the blade, then the head, and then the full grain on the head. As soon as the crop is ready, he sends for the sickle, because the harvest has come."
God is in charge of the growth, but we must intentionally make an effort to grow deeper in our own obedience to His Truth.
What environment do you need to help you grow? Perhaps you need to take the next step and:
Accept Christ as your personal Savior and Lord of you life
Follow through with baptism after salvation
Attend worship regularly with the body of Christ
Get in the Word and spend time with Jesus daily
Join a life group or discipleship group
Memorize scripture
Lead a discipleship group
Learn to spend time in prayer
Find a mentor to help you grow
Share your faith with an unchurched or lost person
Walk in obedience to what you already know to do
Ask God what He wants you to do to produce fruit for His Kingdom, then do it! Your growth in some seasons may not be as obvious as my hibiscus are, but there will be growth! Over time, with the right spiritual environment, you will fall more in love with Jesus. As you study and obey more of His Word, you can't help but grow deeper in your faith and produce spiritual fruit for His glory.
Banner photo by Adrian Swancar on Unsplash