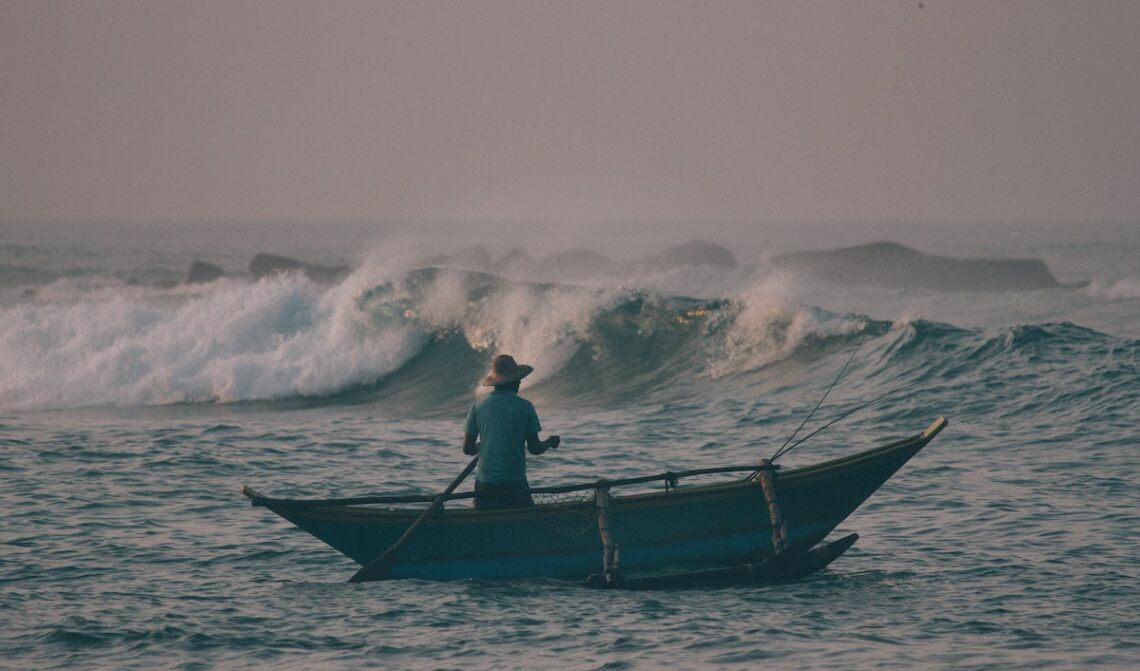 The Cost of Leadership Part 4
Please start with the first 3 posts in this series if you haven't already.
Cost 4: the cost of going deep. Although similar to cost 3, this is specifically talking about depth in our relationship with Christ. Just a heads up, I won't finish cost 4 in one post, but will share 8 aspects of this cost.
Hebrews 6:1-2 reminds us to leave the elementary things, let go of shallowness, and go on to maturity. We are warned to be careful not to become lazy in our spiritual life.
Therefore, let us leave the elementary teaching about Christ and go on to maturity, not laying again a foundation of repentance from dead works, faith in God, teaching about ritual washings, laying on of hands, the resurrection of the dead, and eternal judgment.

Hebrews 6:1-2
My favorite place for God to teach me about going deep is the beach; a place where I've been able to relax and restore over the years of working and serving Christ in vocational ministry. I would arrive each year spent and completely worn out. But a week with my feet in the sand and listening to the waves, gave me the energy to continue what God had called me to.
One year, as I sat just watching the waves, I noticed that at the shoreline the waves were large and crashing loudly, but just beyond the breakers, the water was calm. Being a kayaker, I wondered if I could get past the breakers, get into the kayak, and get out to where it was calm, or would the waves knock me over and embarrass me in front of the other sun bathers! The joy of being on the water would often give me the courage to at least try.
I believe our spiritual life is like that. There are some choppy waves we must navigate in life if we want to go deep with the Lord. Otherwise we just sit on the shore and look at the deep place to which He's beckoning us.
1 Corinthians reminds us that there are deep things we've never seen that God wants to reveal to us:
But as it is written, what no eye has seen, no ear has heard, and no human heart has conceived —God has prepared these things for those who love him. Now God has revealed these things to us by the Spirit, since the Spirit searches everything, even the depths of God.

1 Corinthians 2:9-10
Daniel experienced this and worshiped God because of it when God revealed the King's dream to him:
May the name of God be praised forever and ever, for wisdom and power belong to him. He changes the times and seasons; he removes kings and establishes kings. He gives wisdom to the wise and knowledge to those who have understanding. He reveals the deep and hidden things; he knows what is in the darkness, and light dwells with him. I offer thanks and praise to you, God of my fathers, because you have given me wisdom and power. And now you have let me know what we asked of you, for you have let us know the king's mystery.

Daniel 2:20-23
Psalm 42 tells us that "deep calls to deep".
Why, my soul, are you so dejected? Why are you in such turmoil? Put your hope in God, for I will still praise him, my Savior and my God. I am deeply depressed; therefore I remember you from the land of Jordan and the peaks of Hermon, from Mount Mizar. Deep calls to deep in the roar of your waterfalls; all your breakers and your billows have swept over me. The LORD will send his faithful love by day; his song will be with me in the night —a prayer to the God of my life.

Psalm 42:5-8
But as we go deeper with Jesus, there are some costs involved.
The first aspect of going deep is a laying down of our purpose to follow His purpose for us. For a follower of Christ, His purpose is our God-ordained destiny.
I wanted to cling to the shore when my plan for marriage and motherhood became a challenge of infertility. He used this helpless feeling to catapult me into depth for the first time in my walk with Him. I chose to lay my plan on His altar, literally, and ask Him to show me His plan, even if it didn't include children. I began to seek Him, even more than having a baby.
Next week I'll continue with more aspects involved in the cost of going deep with Christ in Part 6.
Banner photo by Jonny Kennaugh on Unsplash