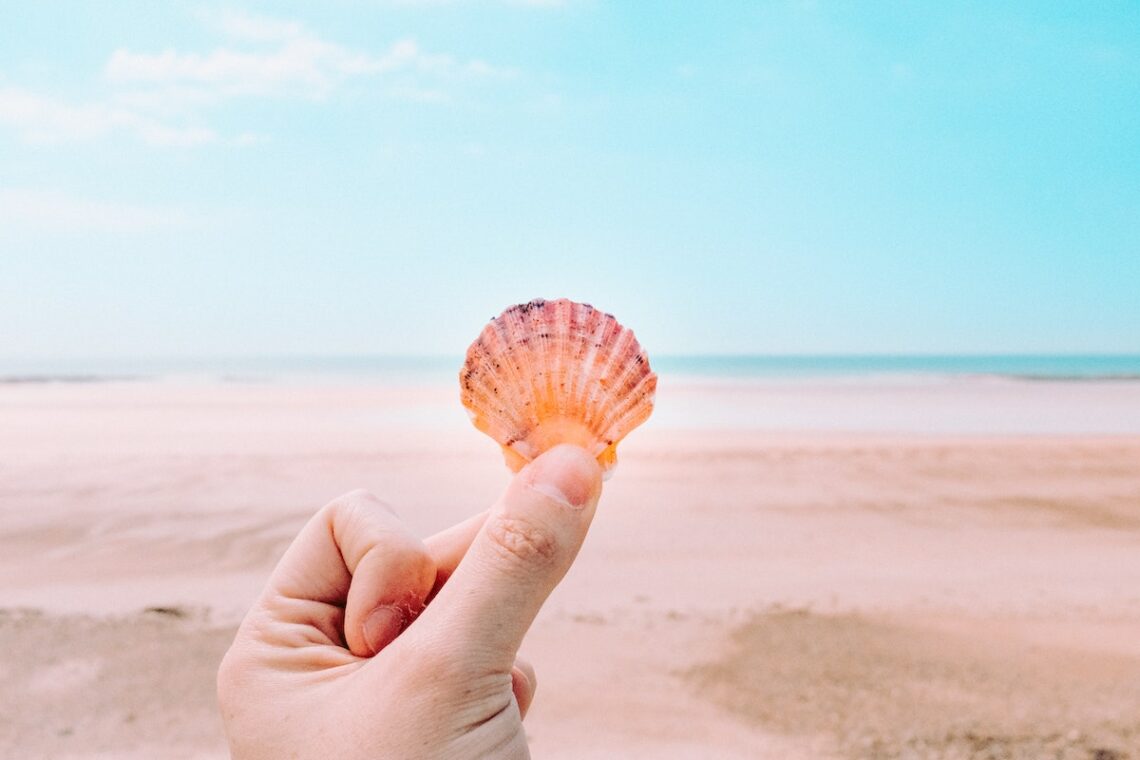 As I shared my beach lesson on mentoring with Amanda (please read that post first, Beach Lesson on Mentoring) , she told me she got something totally different from that experience of finding shells. So this is her take on it. Amanda's thoughts are in italics and my comments follow.
1 Our lives are like shells. How many come to the shore completely shattered. Only a few come whole. Most have broken pieces.
Perhaps you are a broken shell yourself. Can you trust God for your healing? Maybe you know broken people, can you be a source of encouragement and healing for them?
2 Corinthians 1:3-7

Blessed be the God and Father of our Lord Jesus Christ, the Father of mercies and the God of all comfort. He comforts us in all our affliction, so that we may be able to comfort those who are in any kind of affliction, through the comfort we ourselves receive from God. For just as the sufferings of Christ overflow to us, so also through Christ our comfort overflows. If we are afflicted, it is for your comfort and salvation. If we are comforted, it is for your comfort, which produces in you patient endurance of the same sufferings that we suffer. And our hope for you is firm, because we know that as you share in the sufferings, so you will also share in the comfort.
2 "All the baby shells reminded me of all the aborted babies that never got to grow."
Every life is important and planned by God. If you chose abortion in your past, you are loved and God forgives you. Talk to someone about your decision and then trust Christ to cleanse you. If you have a heart for preventing abortion, volunteer to minister in a crisis pregnancy center. Or show love to a woman who has had a past a abortion and needs to know there is forgiveness through Christ.
Psalm 139:13-16

For it was you who created my inward parts; you knit me together in my mother's womb. I will praise you because I have been remarkably and wondrously made. Your works are wondrous, and I know this very well. My bones were not hidden from you when I was made in secret, when I was formed in the depths of the earth. Your eyes saw me when I was formless; all my days were written in your book and planned before a single one of them began.
3 I find beauty in things completely different than what others find beauty in. I picked up and put back countless shells that I didn't see as worthy. How often are we overlooked because of flaws and seen as not good enough?
This was a lesson the Lord gave me a few years ago. (You can read Perfect, Broken or Perfectly Shaped? here.) I am so grateful Jesus never throws us back because of our flaws!
Psalm 147:3

He heals the brokenhearted and bandages their wounds.
4 The shells I did select became heavy because of how far I had traveled. They were burdens. But the people I wanted to share them with were worth those burdens. Find someone who is willing to carry your burdens and not give up. How many times has someone decided your burdens are too much and set you down?
I was the recipient of one of Amanda's beautiful, "flawed" shells (see photo below), the kind of shells I love as much as any other large, "perfect" shells. I am grateful she chose to carry this back so I could cherish it. Who in your life is worth the burden of carrying them when they need it? Perhaps you are carrying a burden too heavy for you. Even though Jesus is always willing to carry your burden, He also allows broken people to partner with others on earth who will help carry those burdens. That's what the Body of Christ, the Church, is all about.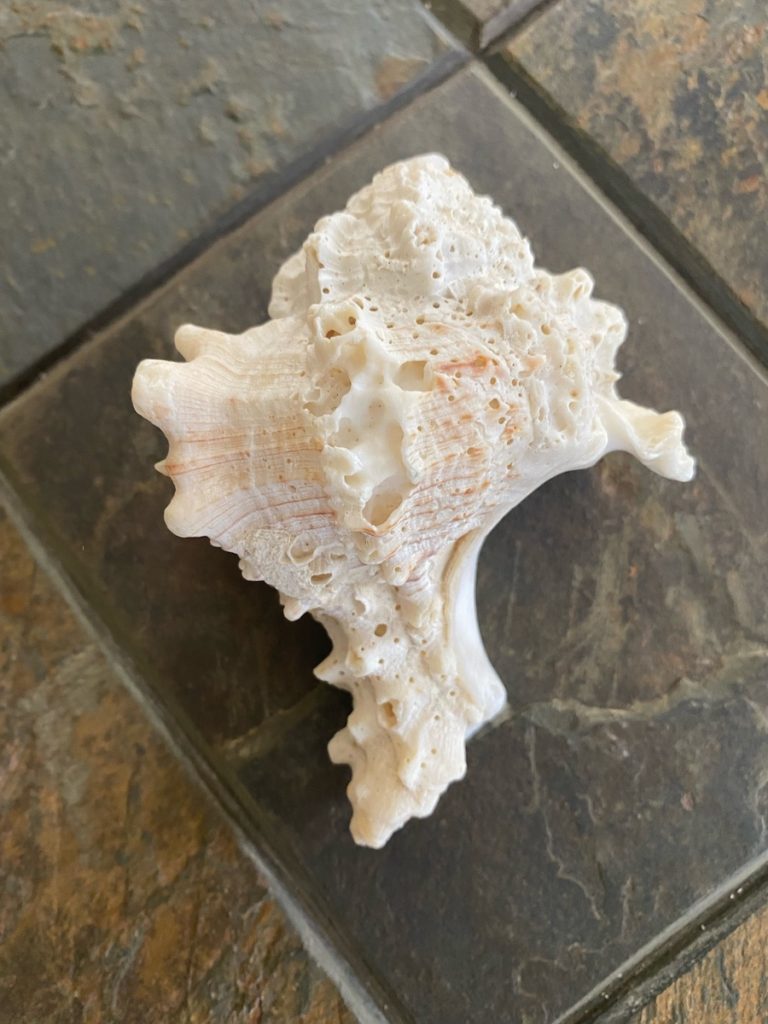 Matthew 11:28-30

Come to me, all of you who are weary and burdened, and I will give you rest. Take up my yoke and learn from me, because I am lowly and humble in heart, and you will find rest for your souls. For my yoke is easy and my burden is light.
Ask God what you can do to find healing and to help others find healing. He has a plan to use you for His Kingdom, to show the wholeness that comes from knowing and following Christ. He also wants to use you to show others who He is as you faithfully serve Him!
Banner photo by Stéphan Valentin on Unsplash